Dave Hurst Plumbing & Heating offers professional services throughout Kitchener-Waterloo, Cambridge and Guelph. We have been serving the community for over 40 years, offering professional and courteous service.
Plumbing
Plumbing is something you don't usually think about, until it doesn't work.
That's why you need a reliable partner you can step in as needed to make sure those little leaks don't become big problems and make the big problems go away permanently.
Is it leaking? Backing up? Causing Issues? Don't wait, call us 24/7 we are standing by to help.


EMERGENCY PLUMBING NEEDS

From Clogged Toilets' to leaking sinks and the noise you just cant find. Hurst is her for you for the all basic services needs and issues. We are available 24 hours a day and on weekends so don't wait!


COMPLETE KITCHEN AND BATHROOM PLUMBING RENOVATIONS

At Dave Hurst Plumbing we understand the importance to your family of a comfortable kitchen and bathroom. That's why you can trust us for all your renovation and rough in needs. Great memories start here!


CAMERA LOCATE – ELECTRONIC / DIGITAL TROUBLE SHOOTING

Inspecting the health of your pipes with the help of a specialized waterproof camera can help properly locate any potential problem. The cameras used during this operation have been made specifically to pass through drain pipes and to withstand harsh conditions while maintaining a clear picture. Camera inspections are the perfect solution to discovering problems including, but not limited to, blockages and buildup, root intrusion and pipe damage.

At Dave Hurst Plumbing and Heating our plumbers will be able to discover where the problem lies and in most cases fix the given issue without having to dig up your yard or tear up your flooring. Our plumbers thread a camera into your pipes through a sewer cleanout, and uncoil the wire the farther it goes through. This method combines modern technology with traditional plumbing techniques to bring a succinct and capable service to our clients.


HOTBOX FOR HOT WATER DEGREASING OF SANITARY PIPE

When it comes to cleaning and degreasing, there is no better solution than hot water. It packs a powerful, unbeatable punch, and can help clear away even the messiest of situations. With degreasing, there are three key elements that we use with our hot water pressure water: heat, agitation and soap. This combination is extremely successful in wiping away any grease build-up, and is what we use at Dave Hurst Plumbing.

Grease, sludge and debris are no obstacle for our plumbers. Our state-of-the-art equipment is specialized specifically to get, and keep your pipes clean. Even the toughest build-ups are within our realm. At the nearest detection of build-up, or just for a routinely cleaning, please give us a call. Our professionals will be able to get your pipes looking as good as new.


CLOGGED DRAINS & SEWERS

Signs of a clogged drain can rear themselves into your home in many ways. Some signs that you may need to have your drains or sewers unclogged can include: water pooling around drain, constantly-running or overflowing toilet, puddles near tub, funky smell coming out of kitchen drains, slow running drains, gurgling noises and more. If you are experiencing one of the listed indications, please give us a call right away. However, best practices indicate for homeowners to check their drains routinely.

At Dave Hurt Plumbing, we understand the importance of good, high-performing drains. If your drains are not working up to expectations, the most common problem that you will face will come in the form of very slow draining. Under these circumstances our plumbers have been expertly trained to be able to identify, and clear out the blockage.


Pipe Freezing / Thawing

One of the few drawbacks of the wintertime in Canada is freezing pipes. A frozen pipe can cease waterflow at best, and make the pipes burst at worst. When a pipe bursts, it is a more costly service to have it repaired, than to take preventative steps before it happens.

Below freezing temperature causes water to freeze and expand, which can explain why it often results in pipes bursting. To prevent a frozen pipe from becoming an intolerable situation, our technicians at Dave Hurst Plumbing will nip it in the bud before it has the opportunity to get any worse. Our pipe thawing services will help alleviate the problems immediately, and leave you with a less expensive bill on your hands. Before your pipes fall into this state, please give us a call.
We guarantee our work!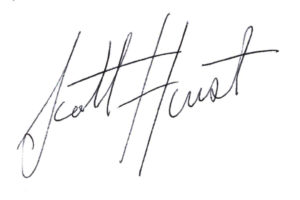 
Complete Kitchen and Bathroom Plumbing Renovations
Furnaces, Gas Work & Boilers – All Makes & Sizes
Air Conditioning Sale & Service
Natural Gas & Propane Piping
Backup Generators
OTHER SERVICES WE OFFER
Dave Hurst Plumbing & Heating offers professional services through Kitchener-Waterloo, Cambridge, and Guelph. We have been serving the community for over 30 years, offering professional and courteous service.
Complete Kitchen and Bathroom Plumbing Renovations
Furnaces, Gas Work & Boilers – All Makes & Sizes
Air Conditioning Sale & Service
Natural Gas & Propane Piping
Backup Generators