The Hurst team has been solving Heating and Cooling issues for over 40 years. Let us help keep your family comfortable regardless of the season.
Heating and Cooling
It's not just enough to throw a furnace or air conditioner into a house and call it a day. You have to be certified to do the job safe and do it right. That's where Hurst comes in, our technicians are trade qualified and carry the right certifications to keep your family not only comfortable but safe as well.
Too Hot? Too Cold? Need Replacing? Don't wait, call us 24/7 we are standing by to help.


Air Conditioning Sales & Service

In contrast to our blistery cold winters, we have to take measures to protect ourselves from the humid, dense summers. And, the best way to beat the summer heat is with a highly efficient air conditioner. An air conditioner will keep your home cool, dry and liveable, where the alternative, a fan, will only blow pre-existing hot air around.

Whether you're looking to get your first air conditioner or are looking for an upgrade, we have an inventory that will likely satisfy what you are looking for. In addition to the many air conditioners we carry, we also offer installation services. Keeping your home comfortable is our number one priority, so we aim to only provide practical air conditioner solutions. Investing in a high-quality air conditioning solution will also help you save money down the road because of the higher energy efficiency and the quality. Call us today to get started.


Furnaces, Gas Work & Boilers – All Makes and Sizes

A quality heating system is paramount in surviving these harsh, Canadian winters. Whether you live in a house or in a building, we are trained and able to design a heating solution that will perfectly meet your needs and fit into your budget. At Dave Hurst we carry a full line of parts for both furnaces and boilers. This allows us to repair and install just about anything you can be looking for in this area.

It is important to us that we offer a service that is both highly efficient and cost effective, as  we want to provide out clients with an optimal service. Regardless of the size, or the maker of your heating units, we are confident that we can provide you with a high quality service that values your time and resources. Please give us a call if you are looking to install or upgrade your furnace or boiler.


Natural Gas & Propane Piping

From switching over from an electric range to Gas, connecting that new furnace to running that new BBQ line our certified and safe installers are there to get the job done right.


Anything else

if not we will remove this

Mauris molestie sit amet metus mattis varius. Donec sit amet ligula eget nisi sodales egestas.
We guarantee our work!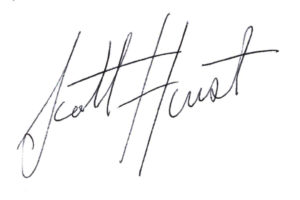 
24hr Hotline
519 893-3464
Hurst Plumbing is there for you 24 hrs. a day.
don't wait , call now
Check our other services
Camera Locate
HotBox for Hot Water Degreasing of Sanitary Pipe
Water Main / Sanitary Sewer Repair & Replacement
Clogged Drains & Sewers
Backflow and Cross Connection Certified
Complete Kitchen and Bathroom Plumbing Renovations
Pipe Freezing / Thawing
Backup Generators